Friday Night Lights
October 23, 30 and November 6, 13, 20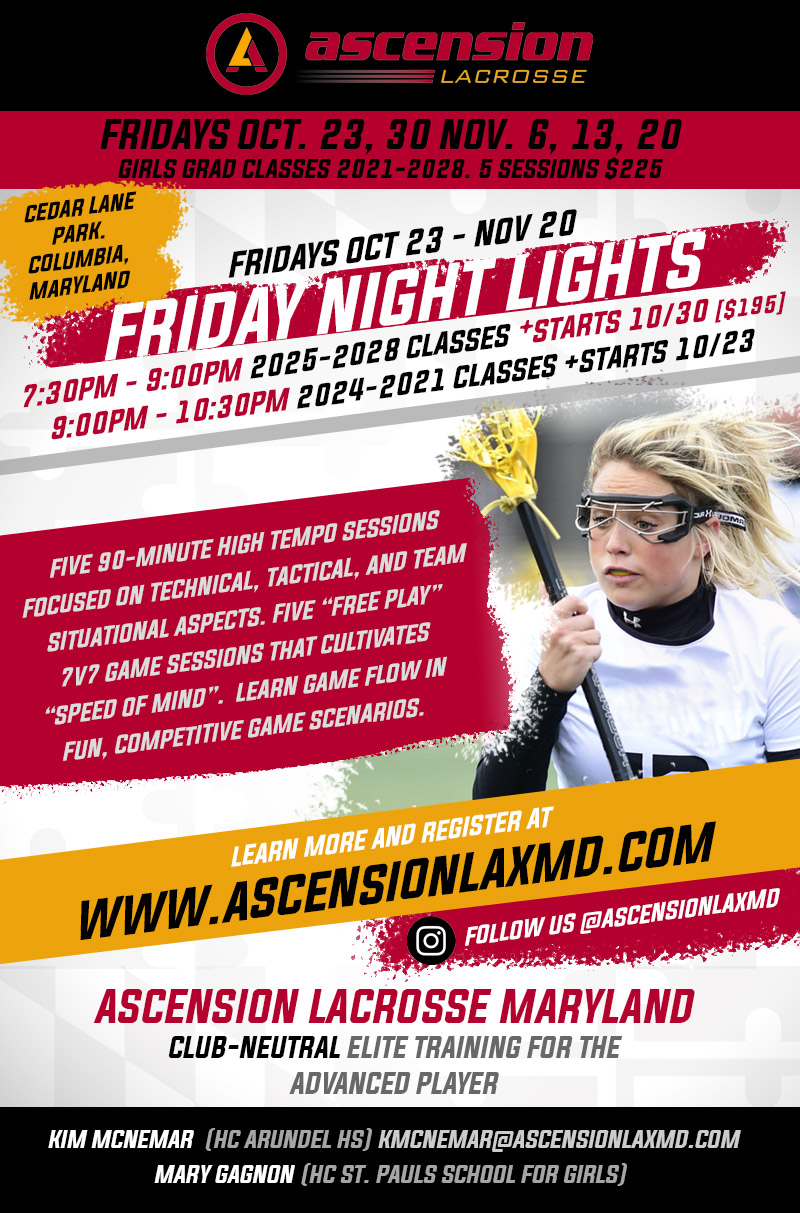 Who:
Class of 2024, 2023,2022,2021
Class of 2025,2026,2027, 2028 **Starts 10/30. $195
Time:
7:30pm - 9:00pm  for 2025 - 2028 classes
9:00pm - 10:30 pm for 2024 - 2021 classes
Where:
Cedar Lane Park – Howard County - 5081 Cedar Lane (West), Columbia, MD 21044 Field 6 (upper field – closest to the road)
Description:
Five 90 minute high tempo sessions featuring our "3T training progression" pedagogy focusing on the Technical, Tactical, and Team situational aspects of the game.
Five "free play" 7 v 7 game sessions where creativity, deception, off ball play, assessing context, and rapid decision making will be emphasized. This learning environment creates skills that translate and cultivates "speed of mind". Lacrosse is a flow game based on rapid decision making and "free play" is the best way to develop this while having the joy of playing and competing.
****Academy enrollment will be limited to 25 players per grad year.